About Us
Dr. Amy Reeves, D.C.
Chiropractor / Licensed Acupuncturist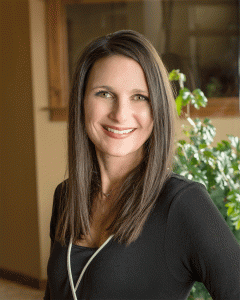 Dr. Amy Reeves has been a doctor of chiropractic since 1999, and a licensed acupuncturist since 2007. She received her undergraduate degree from Saint Louis University and graduated from Logan Chiropractic College in April 1999, when she relocated to Colorado and opened Abarr Lake Chiropractic & Acupuncture Clinic. In 2004 she completed her fellowship in pediatrics and prenatal chiropractic.
Dr. Reeves is Advanced Proficient rated in the Activator Methods technique. Activator is an instrument adjusting style that has been well researched and is safe for all patients, including babies, elderly, post surgical and anyone preferring chiropractic without an aggressive approach. She also utilizes electric muscle stimulation, ultrasound, diathermy and cranial sacral technique, as well as acupuncture.
Dr. Reeves is well versed in nutritional supplementation and counseling. She incorporates Metagenics products into her practice to offer an effective and safe alternative to prescription medications.

Hannah Culp, LMT
Licensed Massage Therapist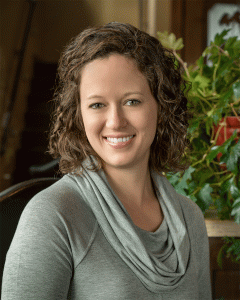 Hannah Culp, Licensed Massage Therapist, graduated from the massage therapy program at Front Range Community College in 2016 and has been practicing in Loveland since then. She is proficient in light, medium and firm pressure Swedish massage, along with using hot stones and neuromuscular therapy. Offering a gentle touch when needed, she loves doing prenatal massage for mothers, after the first trimester. She is trained in reflexology, a therapy that gently works specific points on the feet, hand, and ears that correspond to areas of the body, as well as aromatherapy, a complement to any therapeutic or spa treatment.
Lasea Branson, LMT
Licensed Massage Therapist
Lasea Branson, Licensed Massage Therapist, graduated from IBMC in 2015 where she received her state licensure for massage therapy and an associate's degree in occupational health. She has a passion for helping others achieve their wellness goals which was what initiated her pursuit of massage. Her training includes prenatal massage, hot stone massage, Swedish and neuromuscular therapy. She specializes in deep tissue massage which works the muscles at a deeper level while utilizing stretching to improve range of motion. She is a proud Colorado native and is grateful for the opportunity to give back to her community through massage therapy.
Carole Powley
Office Manager 
Carole Powley, a business major from Arizona State University, joined the practice in 2002 as Office Manager. She will likely be your first point of contact at Abarr Lake, and can help with appointments, coordinating care and determining your insurance benefits. She handles all of our insurance billing as well as patient scheduling. She has decades of experience in handling insurance questions and concerns including Medicare, workman's compensation and automobile claims. Her focus is always on making sure our patients' needs are being met.